These instructions are for the WP7 version of Remote. Click here for WP8 instructions.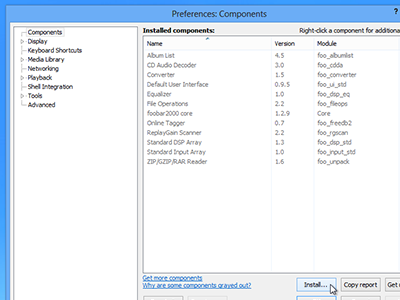 Remote requires foo_touchremote 0.2.6 or later for full compatibility.
After downloading foo_touchremote, select Library → Configure from the menu bar and select Components from the left side of the Preferences window. Click the Install button and locate the foo_touchremote zip file.
Click OK to close the Preferences window and restart Foobar when prompted.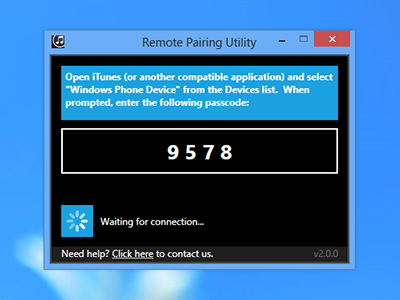 2. Download and run the Pairing Utility
The Bonjour service is necessary for both foo_touchremote and the Pairing Utility to work correctly.
Download it here
from Apple and try running the Pairing Utility again.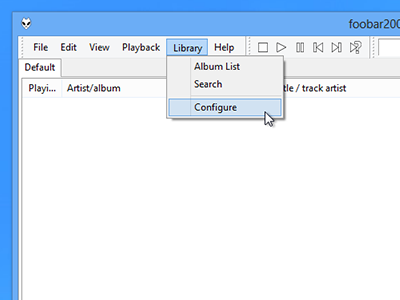 3. Open the Foobar2000 Preferences window
Select Library → Configure from the menu bar.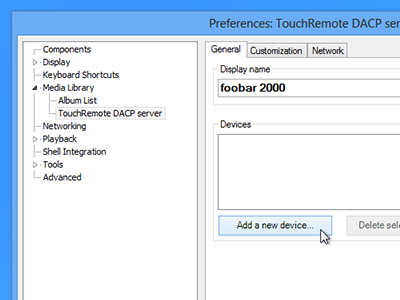 4. Open the TouchRemote pane and click "Add a new device"
On the left side of the Preferences window, select Media Library → TouchRemote DACP Server. Click the button that says Add a new device to continue.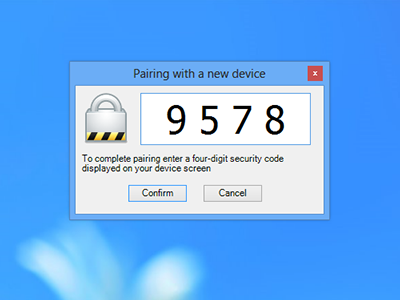 5. Enter the passcode from the Pairing Utility
"Windows Phone Device" will appear in the Devices list after entering the correct passcode.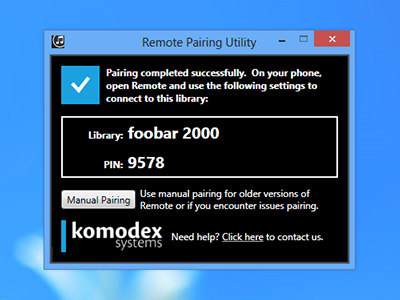 6. Confirm that pairing completed successfully
The Pairing Utility will display your library's name and a PIN to be entered on your phone.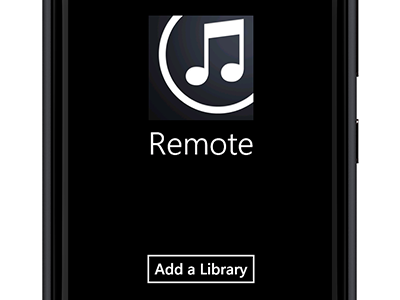 7. Open Remote and tap "Add Library"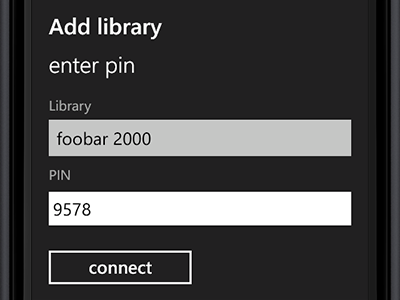 8. Enter the host and PIN and tap "Save"
Remote will save the library details and connect to Foobar2000.
If you have any trouble using the pairing utility or connecting your phone, please check the troubleshooting page or contact us for support.