These instructions are for the WP7 version of Remote. Click here for WP8 instructions.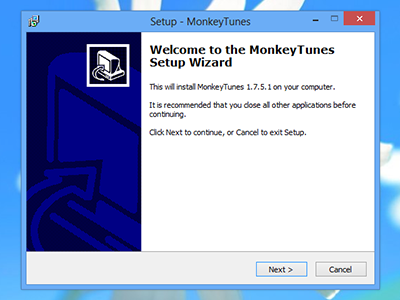 1. Download and install MonkeyTunes
MonkeyTunes
is a commercial plugin for MediaMonkey, written by
Melloware
. A fully-functional trial version is available.
Remote requires MonkeyTunes 1.5.0 or later for full compatibility.
After the MonkeyTunes installation has completed, open MediaMonkey.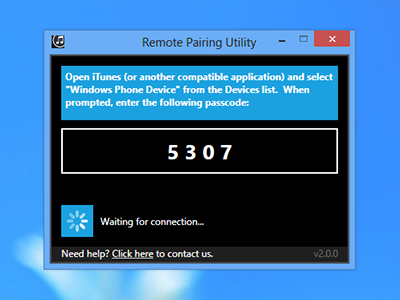 2. Download and run the Pairing Utility
The Bonjour service is necessary for both foo_touchremote and the Pairing Utility to work correctly.
Download it here
from Apple and try running the Pairing Utility again.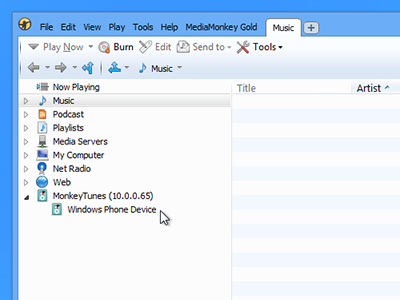 3. Click "Windows Phone Device" in MediaMonkey
This will appear under the "MonkeyTunes" header on the left side of the window.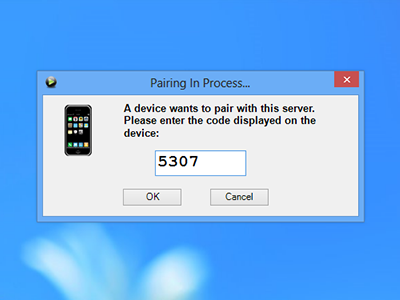 4. Enter the passcode from the Pairing Utility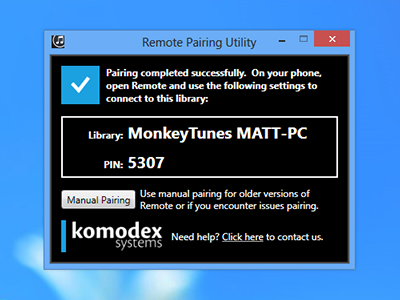 5. Confirm that pairing completed successfully
The Pairing Utility will display your library's name and a PIN to be entered on your phone.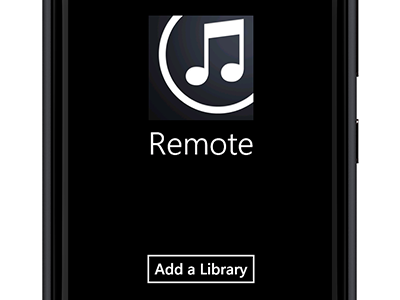 6. Open Remote and tap "Add Library"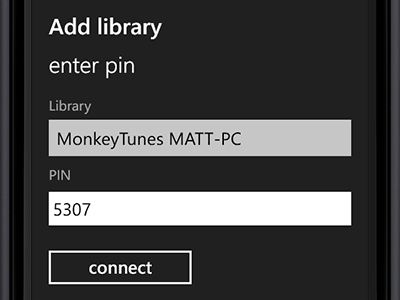 7. Enter the host and PIN and tap "Save"
Remote will save the library details and connect to MediaMonkey.
If you have any trouble using the pairing utility or connecting your phone, please check the troubleshooting page or contact us for support.